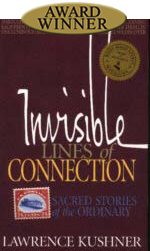 This book
inspired me. It changed the way I teach and look at the world. Here is something that I remembered from my life because of reading this book.
I picked this book up again the other day.


I usesd to be an avid baseball card collector. Recently I was looking through the pages of the albums that I had collected. I realized that these cards were more than money value. These cards were a tangible connection to different periods in my childhood and adolescence. Looking at them brought back a flood of memories. I laughed at the thought of some of my buddies. I got a little nostalgic thinking of the times I spent in my friend Zach's living room trading cards. I remembered going to a junky baseball card shop with Kyle and Ryan in Safety Harbor, Florida and the excitement I heard when my mom said, "yes" to my inevitable question, "can I buy a pack?"


Perhaps that is why my cards sit on the top shelf of my closet collecting dust, even after nine moves. They sit there as a physical representation of all the memories that are stored inside me. They are a portable reminder of a time when I felt safe and the world made more sense. In the scriptures, God instructs the Hebrews to set up stones when they are to remember things. Perhaps some of those cards are my stones?